Hey, believer,
You have something special to share that no one else can bring. God made you unique, and it's time to let your light shine!
Unlock Your Creativity And Make It Real…
Are you a Christian who wants to write and publish a book? Maybe create an online course or start a podcast?
I have good news!
The Christian Creative Academy is a Jesus centred creative training school developed to help you share your message in an authentic and powerful way.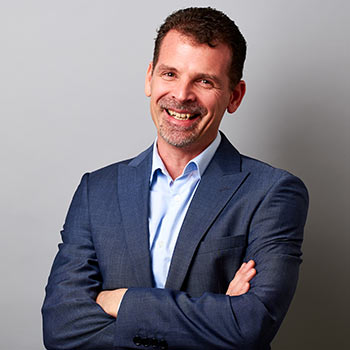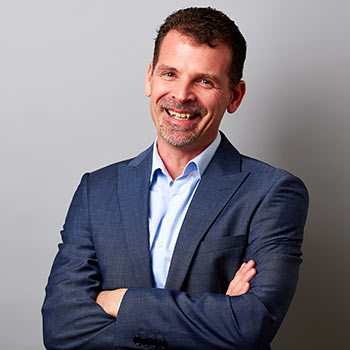 From David Lee Martin
Christian Pastor, Creative Coach, Author of Faithful Creative
Hello, fellow follower of Jesus,
Most likely, you arrived on this page because you are curious to know how you can unleash your creativity in a way that will impact the world and make a difference in other people's lives.
It's frustrating to have ideas and not know how to turn them into something you can put into other people's hands so they can be changed and impacted by what you carry on the inside.
That's why I created the Christian Creative Academy.
My wife, Larna, and I pastored and planted churches for over 20 years, working with wonderfully creative people all over the world. But we also encountered something that weighed heavy on our heart.
So many Christians with so much to share but who feel overwhelmed with how complicated it is to publish a book, create a course, present a podcast, set up a website, or develop a digital product.
Too many silenced voices for want of a shepherd to show them how.
Allow me to let you in on a secret. It is not as difficult as it seems.
With the right guidance and a supportive community to cheer you on, you'll be amazed at how easy it can be to get started.
I'm a big believer in equipping believers to fulfil their creative calling in Christ. We need more Christian voices in the world. Not just behind the church walls, but out in the marketplace.
Whatever your passion, expertise, or calling, there are ways for you to crystallize what you carry to help and bless an audience who will appreciate what you have to say.
The pathway we have developed for you in the Academy is going to remove the roadblocks that have prevented you from stepping out, so you feel confident to let your voice be heard.
I can't wait to join you on your own unique journey of discovery.
David Lee Martin
Jesus First – Everything Else Follows
In the online world, it's rare to find creative training with Jesus at the forefront. Many products and courses focus entirely on money, or splash hyper-inflated promises all over their sales pages, only to disappoint.
That's why we make relationship with Jesus the foundation of our membership.
Everything begins with the God-planted gifts and inspired ideas He has placed in your heart.
The Scriptures teach that "you are God's workmanship, created in Christ Jesus for good works, which God prepared beforehand that you should walk in them."
(Ephesians 2:10)
The success that you seek, and the impact you want to have, is found on the inside first, and then skillfully shaped in ways that can be appreciated by others.
Here are some of the things the Christian Creative Academy program will help you do…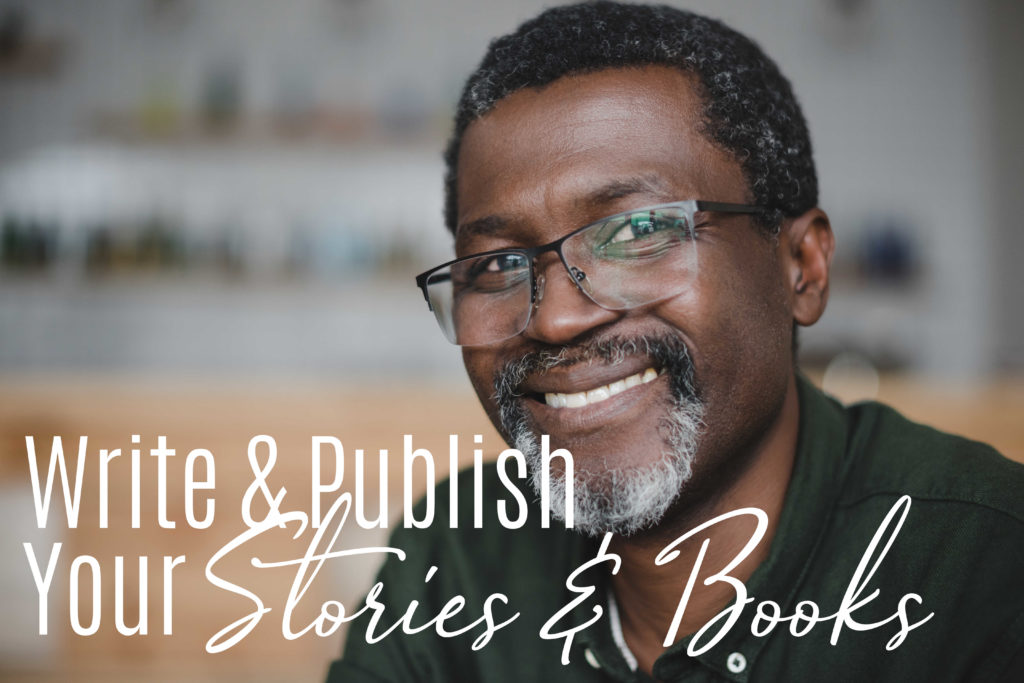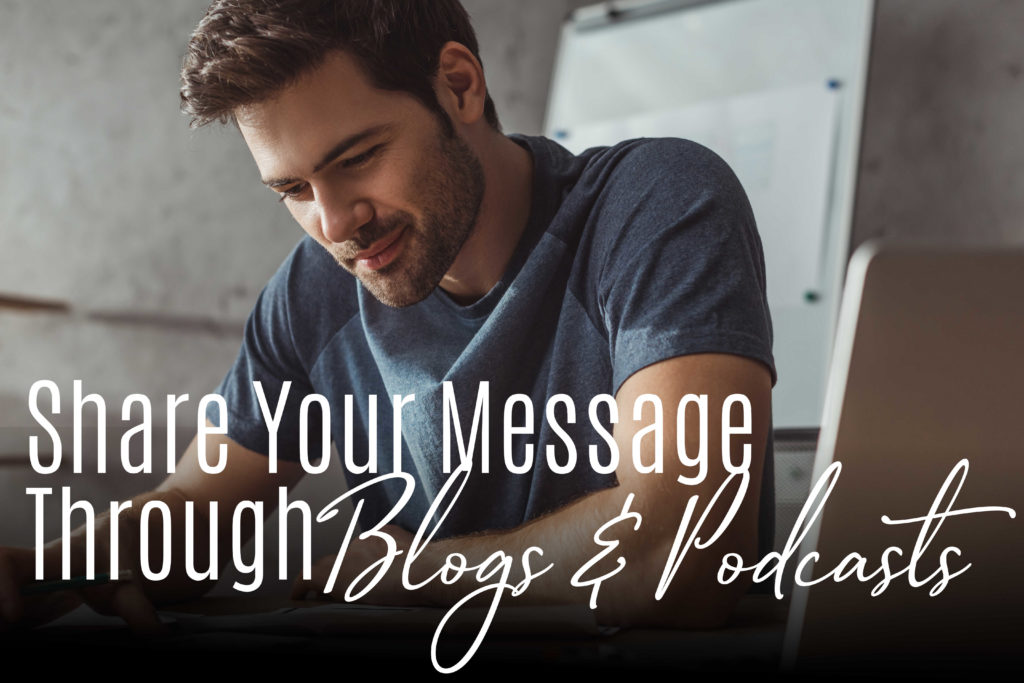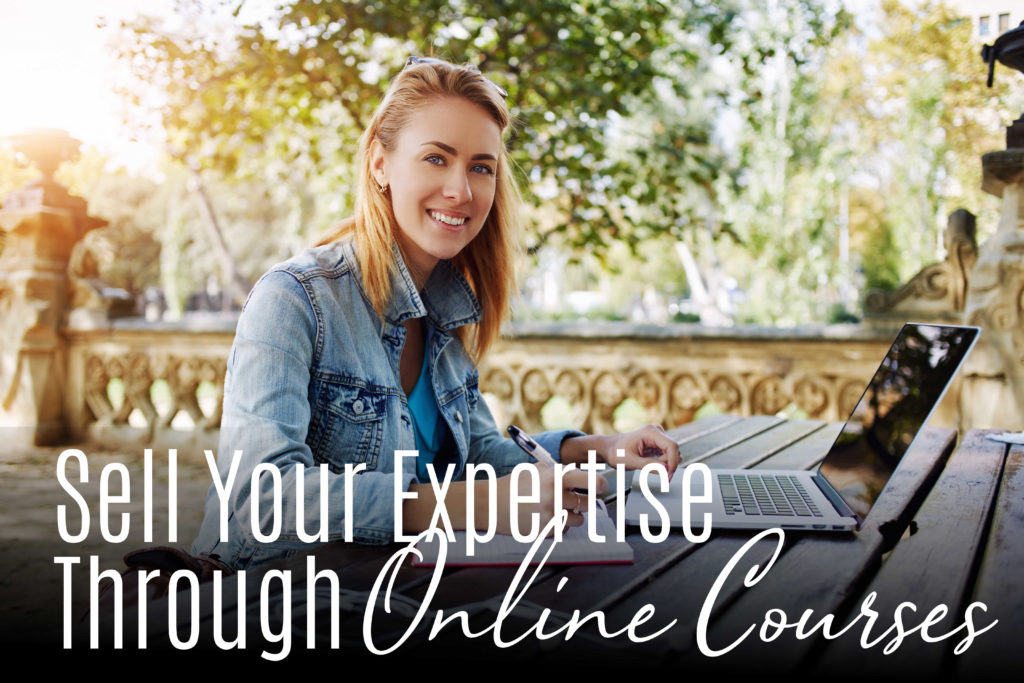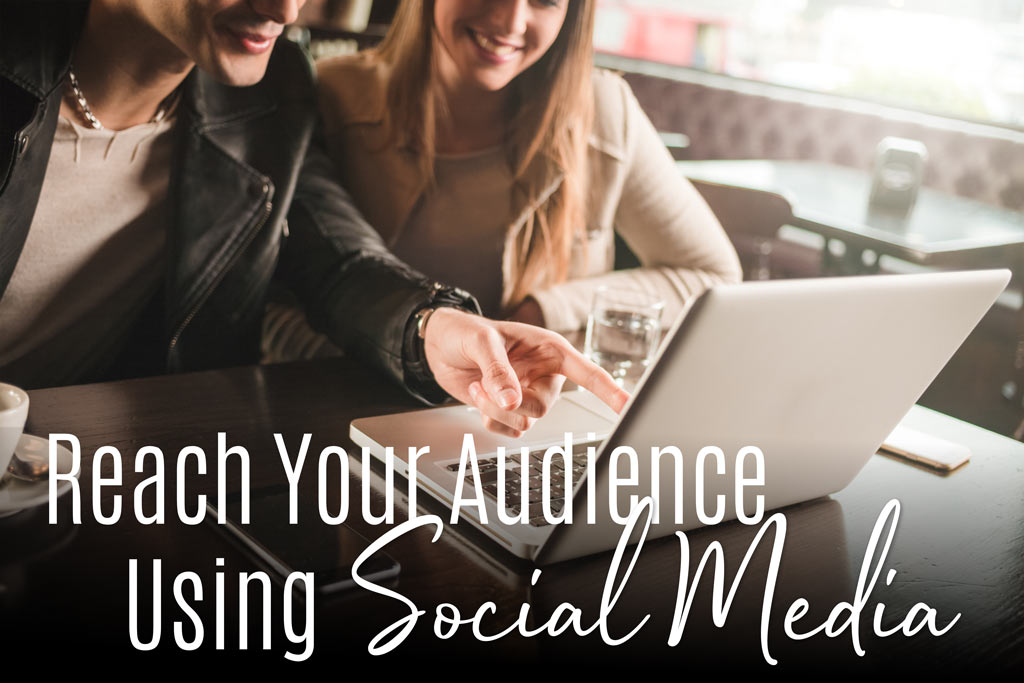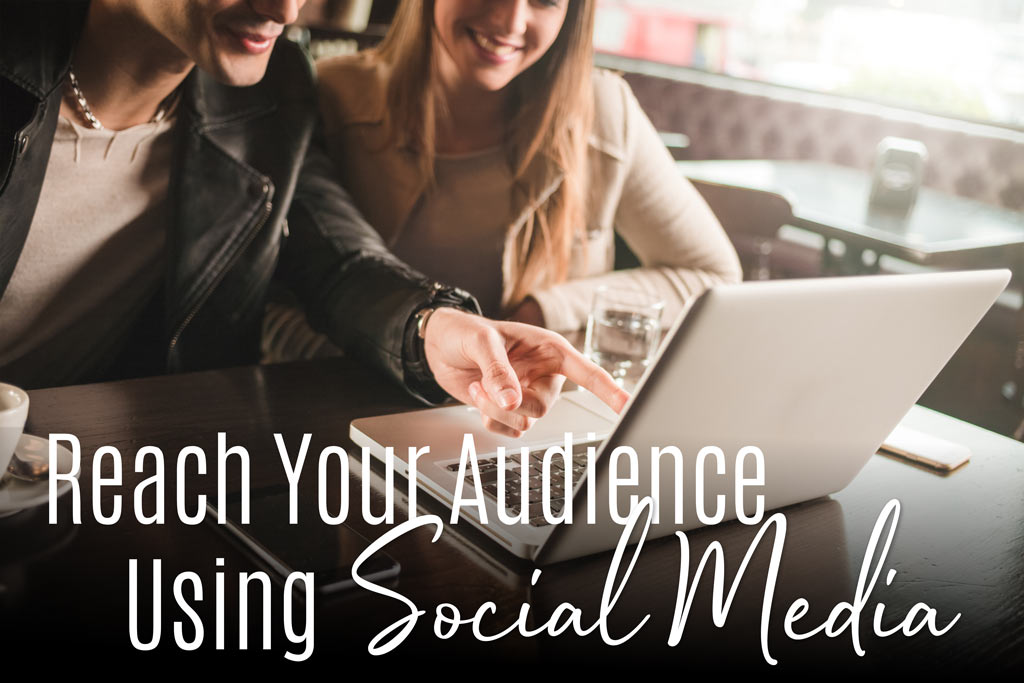 What's more, we won't just show you how to turn your ideas into reality, we're going to help you actually do it for an entire year!
---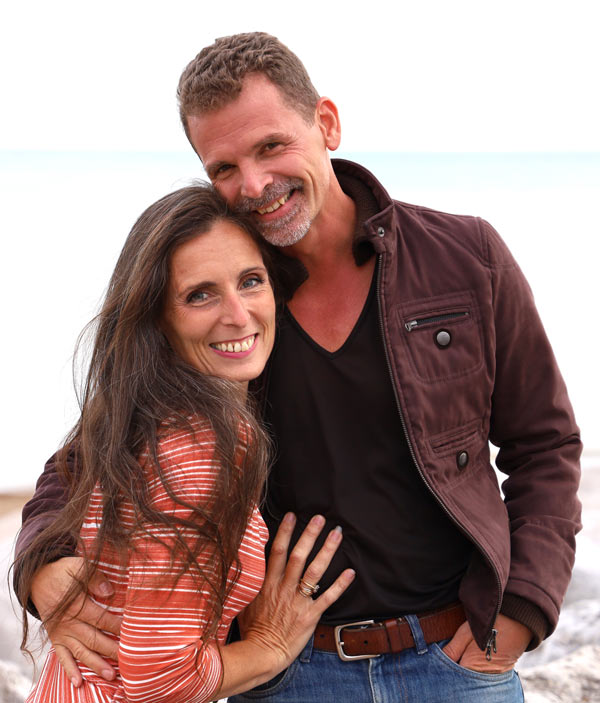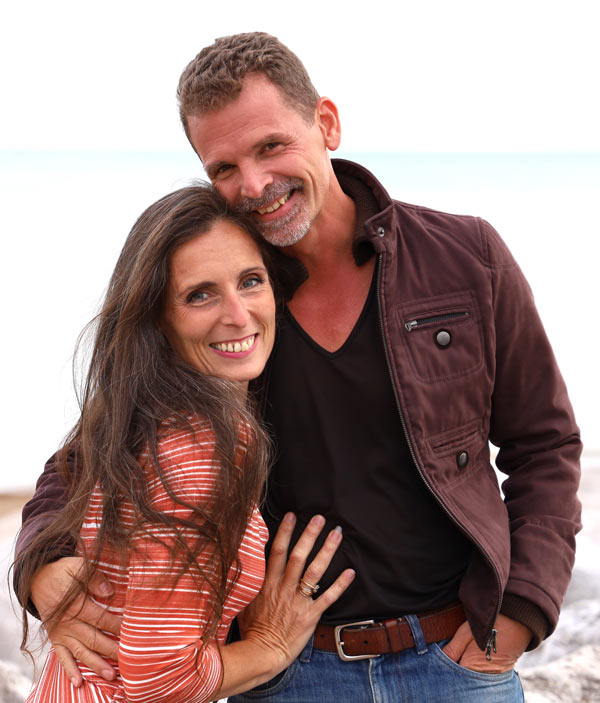 Let us be your digital shepherds…
In the past ten years, we've written and launched an online Bible School, made over $1,031,124 in Amazon royalties from self-published books, and sold thousands of online training products and courses that help people build their lives in God and reach for their dreams.
This makes us well equipped to guide you in the essentials of building an online platform and sharing your unique creative gifts in profitable and powerful ways.
Our philosophy is one where we actually do what we teach. The Academy program is not theory, it is the fruit of many years of personal growth, digital ministry, and entrepreneurship.
We would love the privilege of cheering you on as you prioritize your God-given gifts and start sharing them courageously with the world.
---
Welcome to the Christian Creative Academy
Creator's Highway
The core of the Christian Creative Academy membership is a year-long creative program called the Creator's Highway.
Using our inspirational Domino Actions system, and the giant-slaying 5 Stones Framework, your creativity will flourish, and the Goliaths that have been standing in your way will tremble and fall.
Your success pathway builds on five powerful biblical principles. We call them the 5 stones:
Faith – Jesus first, everything else follows. Prayer and time in God's presence lead to productivity and true prosperity of soul. This is foundational.
Inspiration – Unlocking creative ideas and helping you recognize your worth.
Education – Easy-to-follow practical instruction that will not overwhelm, but equip you to turn your inspired ideas into reality.
Application – Not just learning, doing. You won't just watch and listen, you'll do everything we teach. This is truly transformational!
Celebration – As part of our faith-filled community, your accomplishments will be actively and joyfully celebrated. You are not alone on the journey you are taking!
🔥 The Academy Highway program is a creative catalyst. Instead of spinning wheels, you'll be propelled through an equipping program that will shift your creative ideas and aspirations into gear.
You have an amazing opportunity as a child of God to transform not only your own life but the lives of all the people who'll be touched by your creations. If you don't do this for yourself, do it for others. The world is waiting for you to shine!
You already know what happens if you just do nothing. If you just keep doing what you've always done, you'll find yourself rounding the same mountain a year from now, three years from now, even ten years from today, frustrated and disappointed with yourself for not placing value on the gifts and ideas God has placed within you.
Instead of jumping from one thing to another, and never making progress, why not go deep with the Academy Highway program, and trust the process?
Each week for an entire year you'll:

🔥 Enjoy bite-sized Bible-based encouragement and teaching designed to stir your creative gifts.

🔥 Experience hands-on activation where you'll learn by doing, not just watching or listening (this is the most powerful way to learn!)

🔥 Discover numerous ways to package your value so it can impact the lives of other people.

🔥 Overcome the roadblocks and objections that have stood in your way for so long.

🔥 See the giants of procrastination, perfectionism, and fear fall flat on their faces!
"Our Lord has used the Academy to change the trajectory of my life! There are so many things I want to say about the Highway. The tools and skills I am obtaining are invaluable to me, and the confidence that goes with it. I couldn't be happier, and the journey is so much fun. This whole membership is beyond anything out there. When people dive into the amazing body of work you have created, their lives and work will be changed forever!"
– Lori Miller
Here's a look at some Things you'll discover inside the Academy Highway Program…
Regular Christ centred teaching on creativity and entrepreneurship.
The mindsets to avoid that prevent well-meaning Christians stepping into their creative call.
The powerful principle of domino actions building bold creative habits.
Made to Be A Maker Manifesto, Love Yourself As Jesus Loves You, Discovering & Developing A Secret Life of Prayer, Faithful Creative, and other powerful books designed to build your life in Christ, and spark your creativity.
How your identity is the bedrock of your influence and impact.
Why connection with Christ is pivotal for your productivity and prosperity.
The Vehicles of Value of you can use to transform your value into tangible products, books, and online sites, and social platforms.
The Avenues to Audience needed to get your message into the hands of the people who need to hear, see, or read it!
The proprietary 5 Stone Framework ensuring your creative progress, even when you feel resistance.
How to slay procrastination and develop and strong creative habits that will last a lifetime.
How to bust through perfectionism so you stop spinning your creative wheels.
The step-by-step instruction you need to write and publish a book, create an online course, start a podcast, and master social media.
Build a "grow-as-you-go" mindset and accomplish more than you ever thought possible.
How your "OW!" can become your "WOW!"
Turn a 'pile of ideas' into powerful products and publications using the proven processes the Academy teaches.
Why business is very different from "busyness", and how to produce creative work from a place of rest.
Why play is a pathway to prosperous outcomes you never expected.
Hearing God's voice and partnering with the Holy Spirit in your creative projects.
The best software and tech to use for great results, without breaking the bank.
How to avoid costly newbie mistakes that most early-stage creative entrepreneurs make.
The creation mandate to celebrate your worth with others.
How inspiration and application work in tandem and inevitably lead to remarkable results.
Knowing what it means to be in the business of being yourself, and transform your passion into profit for yourself and everyone you bless.
And you'll find much, much more inside this carefully designed pathway of training, activation, our positive faith-filled community, and unashamedly Christian encouragement and equipping.
"Despite how extra busy life can get, the CCA Creator's Highway has kept me on track with easy-to-do baby steps. I'm not overwhelmed by a huge to-do list. Each task is short, simple, and easy. That makes all the difference when I think about going to my desk – I actually do sit down because I know it's doable!"
– Marcus Amann
These are the results we are consistently seeing among our current members:
🔥 Increased confidence to step out and take risks.
🔥 Long-held hopes and dreams are being realized as members take their creative gifts more seriously and learn how to exercise their creative muscles consistently.
🔥 Excitement and willingness to share wins and challenges and receive encouragement from others in a like-minded faithful community.
🔥 Books written and published, blogs started, articles written, journals created, email lists begun, ideas and creativity shared, videos made, courses conceived, and fearless freedom of expression found!
Spiritually
The Academy will encourage you to hear God in your creative and entrepreneurial endeavors.
Practically
We will show you step-by-step how to implement proven processes to fulfill your creative vision and build your online platform including book publishing, blogging, podcasting, and online course creation.
Personally
We'll support you in your making your ideas a reality as part of a supportive community of fellow Christian creatives.
Don't just take our word for it. Here are some current members sharing their experience inside the Christian Creative Academy…
David discovered the plan to clarify his goals and finally take action on his ideas…
The Christian Creative Academy was "the missing piece" for Camelle…
Cody finally found the confidence to create a digital product, and thrives in a culture of faith and prayer…
Tiffany found a wonderful community of believers that energizes her entrepreneurial journey…
Christine 4x'd her income after one conversation in the Christian Creative Academy…
"The Christian Creative Academy is unlike anything else I've ever experienced. What I love about David and the CCA is that everyone in the group freely shares their knowledge. After ONE conversation with David, I implemented what he told me and within thirty days, my income doubled. After sixty days, I quadrupled my income! CCA was divinely orchestrated, and I am so thankful to my Lord that I joined David on this amazing journey."
---
🔥 Inspirational Reading
Each month you will receive a book covering a variety of pivotal and transformational topics. Each one will give the Holy Spirit an opportunity to speak directly to your heart. In the Academy, we believe that God is speaking and that you can tune in any time to hear what He is saying specifically to you. These inspirational books and reports are designed as doorways giving room for your Partner and Friend, the Holy Spirit, to speak.
Priority Discounted Tickets to Live Workshop Events
Expert live workshops are paid events with limited places, but Academy members can grab heavily discounted "first pick priority tickets" to every one of them. Whenever a live workshop event takes place, you'll be able to enjoy a front-row seat with a healthy members-only discount.
50% OFF all other products provided by the Christian Creative Academy
As well as our primary CCA membership, we also have many in-depth courses and resources that dig deep into specific areas such as writing, self-publishing, and profiting from print-on-demand, low-content publishing journals and planners, online course creation, and other subjects pertinent to creatives, authors, artists, and entrepreneurs. As an active member, you'll have exclusive discounts on all of these resources. Never pay full price again!
Tabernacle Prayer School
Recorded on a full day of prayer training, these powerful video sessions lead the listener through the gates of the Heavenly Tabernacle on a revelation-filled journey into the Holy of Holies. You will learn to pray Tabernacle Prayer with 4 hours of in-depth revelatory teaching, activation, and life-changing testimony.
The Spirit Life Bible School
Without a thorough and living knowledge of the Truth, you will never taste the fullness of God's design and purpose for your life and ministry.
We need to move beyond a mere knowledge of what the Bible says, and experience the living truth dynamically transforming our world.
If you are hungry to know God's Word and apply it in your life, then the Spirit Life online Bible School provides everything you need to explore the life-changing truths of the Bible and see them go to work in your life and ministry.
---
Here's a Recap of What's Included with Your Membership If You Take Action Today
A full 52 week Christ-centred creative program carefully designed to unlock your creativity and help you get your message out to the world.
The 5 Stone Unleash Your Creatvity Framework that's proven to lead you from idea and inspiration to bold action, crowned with joyful celebration of your accomplishments!
Powerful monthly challenges with hands on 'domino' tasks, smashing through excuses and procrastination, and building healthy creative habits that will have life-changing effects far beyond the Academy program.
A new book each month to fuel your journey, build your confidence in God, and spark your creativity.
Exclusive access to and engagement with a passionate and encouraging community of creatives who share your love for Jesus Christ, every one of them cheering you on!
Inspiring Fireside gatherings (on Zoom) to connect with others, get your questions answered, and share your wins.
Discounted access to our live immersive workshop events.
Access to our Tabernacle Prayer School.
Access to the Spirit Life Online Bible School.
Join us for a transformational year of challenge, change, and creative breakthrough!
Join The Christian Creative Academy Today For Just $39/m
Jesus urged His people not to hide their gifts and calling under a barrel, and to shine brightly in the darkness. Today is the day you can decide to switch on the light!
For just $39/m you'll experience all of the benefits of membership
Weekly teaching and encouragement from the Scriptures.
A fabulous, faith-filled creative community to cheer you on.
12 Monthly bite-size learn-by-doing challenges.
Member-only fireside fellowship gatherings on Zoom.
Exclusive member-only discounts to all live events and other CCA training.
Faith building bonuses: Tabernacle Prayer workshop, Spirit Life Online Bible School.
Annual membership (with two months free) is also available
Both come with our 30-day money-back guarantee.
Cancel anytime.
ZERO RISK 30-day Money Back Guarantee
and cancel any time
As an Academy member, you'll have access to one of the most cutting-edge programs for authors, artists, and early-stage Christian entrepreneurs.
We also realize that you need to be confident that the membership and Highway program is a good fit for you, so you'll have a full 30 days to check it out and can request a full refund of your first month's membership if you choose not to continue, together with our blessing and prayers for your next step.
As an ongoing member, you can also choose to cancel at any time.