Using Plottr software to plan your fiction books with Ryan Zee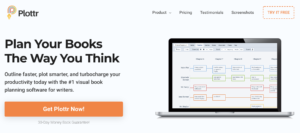 Plottr is a powerful yet simple to use software that helps fiction writers outline their books with ease. Your crafted plots can then be exported to Word of Scrivener for the next stage of the game.
Ryan Zee is well known in the self-publishing space and has helped take this superb software to new heights and functionality.
Ryan will be giving us a walkthrough how the software works and how you might use it in your writing workflow.
More info and sign up link to come…