Jesus has chosen to plant you in a generation where the old rules no longer apply.
Anyone can publish a book or start a blog (we have published over 600)
Anyone can jump on a camera and teach, train, or entertain (Larna and I have personally created courses and resources training writers, dancers, leaders, entrepreneurs, product creators, bloggers, video-makers, Bible students, and more. If we have a skill we look for a way to share it!)
And if you don't like your face on a screen, podcast your value to your heart's content (I started mine just over a month ago).
Anyone with an idea, a dream, and a fire in their belly qualifies to make a difference in the world.
Anyone means you!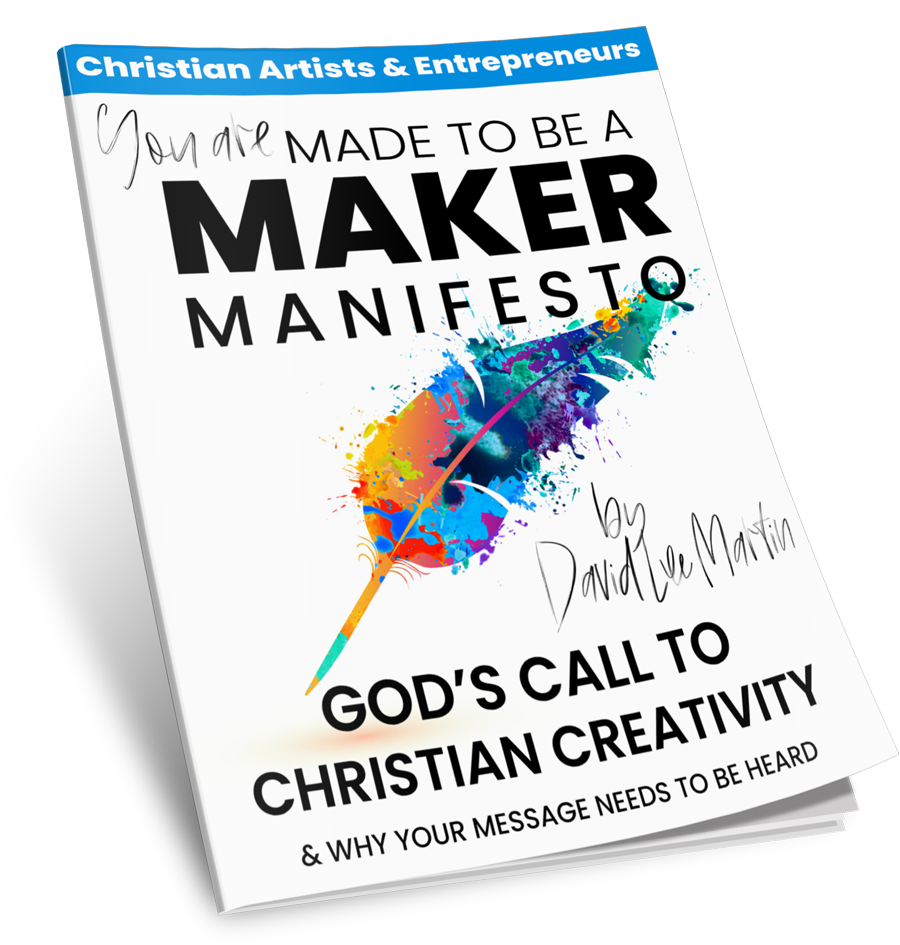 I believe that you were made to be a maker. That your unique value and contribution to the world needs to be shared.
Maybe you've already spent thousands of dollars in your quest to discover how you can share your value in real and ethical ways, but despite your sincerity and passion you still feel you've come up empty!
Perhaps you have already stepped out and know just how lonely it can feel to press into your creative call and not have a supportive community of like-minded believers to cheer you on. Creativity is not always understood, and believers who climb outside the box can be easily misunderstood.
Sadly, this causes way too many Christians to settle for the status quo. Fear and disappointment discourage them from pressing forward toward their promised land.
I urge you not to give up on your dream!
How many creative legacies of faith, words, and works that the Lord intended to bless generations, tragically remain unspoken, unwritten, unsung, and unheard?
Don't let yours be one of them!
Please give me 5 more minutes to share how I believe you can make your first steps toward sharing more of your value with the world…